Picture from the Past Imperfect | Phyllis Stump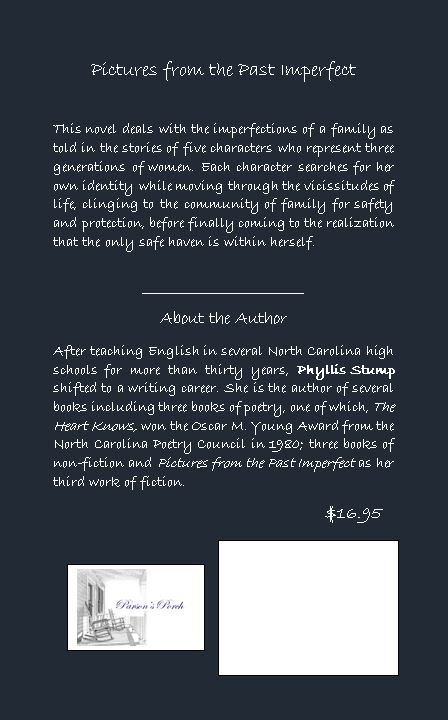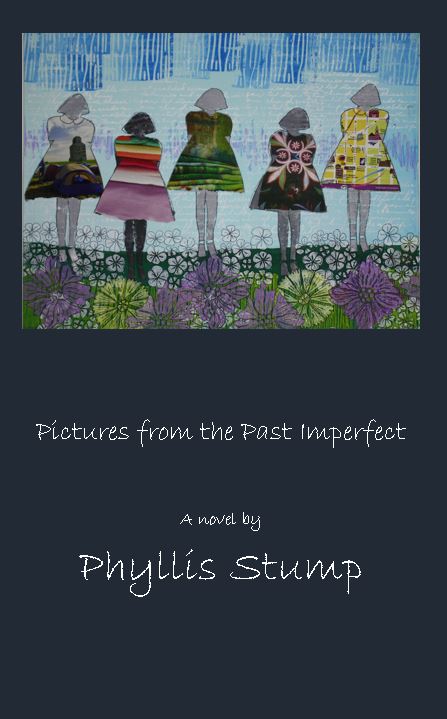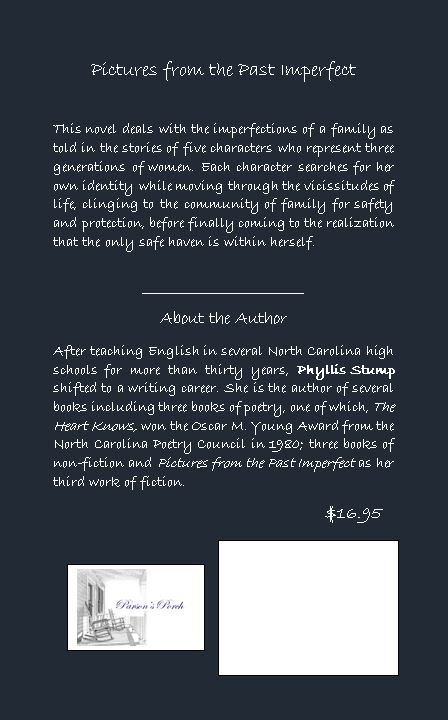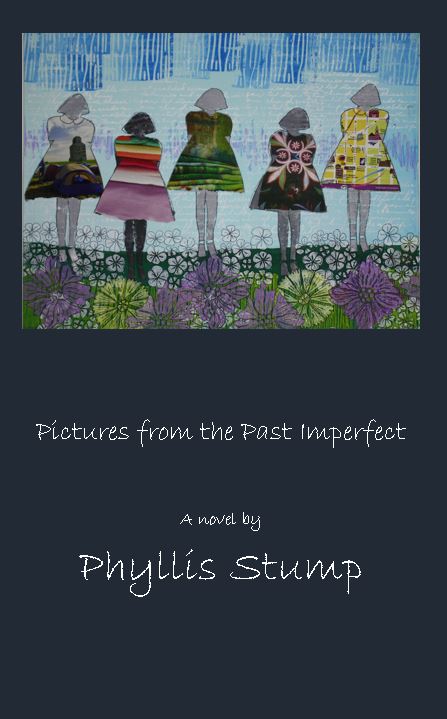 Picture from the Past Imperfect | Phyllis Stump
Pictures from the Past Imperfect
This novel deals with the imperfections of a family as told in the stories of five characters who represent three generations of women. Each character searches for her own identity while moving through the vicissitudes of life, clinging to the community of family for safety and protection, before finally coming to the realization that the only safe haven is within herself.
___________________________
About the Author
After teaching English in several North Carolina high schools for more than thirty years, Phyllis Stump shifted to a writing career. She is the author of several books including three books of poetry, one of which, The Heart Knows, won the Oscar M. Young Award from the North Carolina Poetry Council in 1980; three books of non-fiction and Pictures from the Past Imperfect as her third work of fiction.