Nine Marks of a Good Sermon | Dwight Moody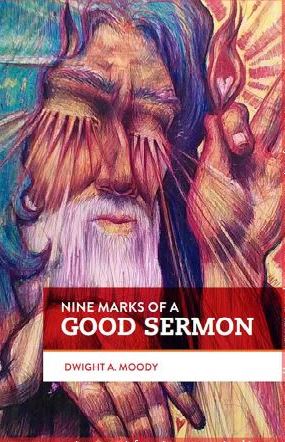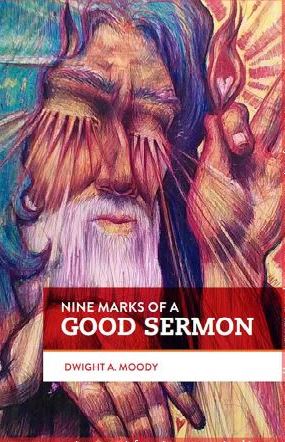 Nine Marks of a Good Sermon | Dwight Moody
Christian people deserve to hear good sermons when we gather for worship (or when we download something from the internet). We don't need great sermons, except once in a long while. We hear too many poor or mediocre sermons, and this discourages many people. The church of Jesus Christ is in urgent need of better preaching—and I suspect that has always been the case!
When people in the pew are given the opportunity to comment on their experience at worship, the quality of preaching always receives the most attention. This is true of both Catholic and Protestant preaching. Christians in both traditions testify that preaching is the one element of the worship service most likely to impact both their attendance at the service and their engagement with the worship. Time after time, Christian people report that better preaching is their number one desire when it comes to public worship.
It is no surprise to anyone when I assert that the preaching of the good news about Jesus Christ and the teaching of the Bible are as needed today as ever. When done with competence, preparation, inspiration, and passion, sermons have power to motivate people to faith in God and love toward one another. Good preaching connects people with a power that transforms life. Good preaching shapes personal behavior and public values. Good preaching moves nations to endure hardship, resist evil, and establish justice. Good preaching converts the unbeliever, consoles the burdened, and instructs the eager. Good preaching triggers an exploration of vocation that is at the heart of the call to gospel preaching itself—good preaching begets good preaching!
Here is a book for the beginner preacher of whatever age. It features short introductions to the nine qualities of a good sermon: idea, need, scripture, metaphor, question, story, passion, appeal, and Jesus.
Each is accompanied by a sermon preached at one of the National Festivals of Young Preachers. Young preachers from Orthodox, Protestant, Evangelical, and Roman Catholic traditions will find this volume useful, inspirational, and practical all at the same time. Give it to a young preacher you know!
___________________________
Dwight A. Moody, PhD
, is the founder and president of the Academy of Preachers, a national Christian ministry with a mission to "identify, network, support, and inspire young people in their call to gospel preaching." He is an ordained Baptist minister who started preaching at the age of 15 and has served as pastor of churches in Indiana, Pennsylvania, and Kentucky. He is the author or editor of six other books and many articles.
Ike Moody

is a freelance artist whose original and provocative work has graced the front of books, appeared in magazines and exhibits, and found a home is both public and private collections. He is the son of Dwight A. Moody.