Looking Up | Charlotte Barr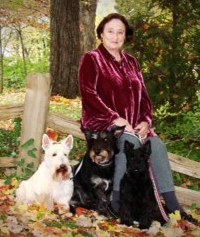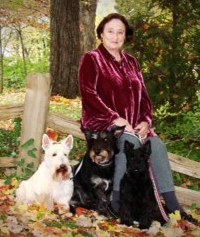 Looking Up | Charlotte Barr
I entered my seventies during the writing of this collection. My brother David turned seventy in 2008, the fall that I experienced Election Day in Damascus, which became the subject of the first poem in my book. We had lived in Cairo together in the late 1950's, and the tragic events that followed there and in the Middle East after the Arab Spring have deeply affected us both. The terrible events of September 11, 2001 fell on his birthday, but the clouds of that day could not diminish the brightness of his life or the memory of our life together.
We are all that is left of a small family. Our father died in 1974, our mother in 2002, and our elder brother Nelson in 2013. When our mother realized that she needed a birth certificate in order to get a passport for our trip to Egypt, she discovered that there was no certificate of her birth in Oklahoma in 1911. Her older brother David had to write a letter attesting that he had been a witness to her birth. He was the only living person who could certify that she was born. Now I realize that my brother David is the only one left who was there for my birth and infancy and childhood. It is said that when people near death they return to their family of origin. Parents and siblings are more present to them than husbands or wives or their own children. We go back to our roots. "In our end is our beginning" as T.S. Eliot wrote.
Now that "Long years have left their writing on my brow," to quote gain that other Eliot who wrote the poem on my Dedication Page, I know that truth. My mind knows it, but my old heart knows it too. We have so little time to speak our love to those who knew us first and best. The title poem and the last in this volume speaks to that: "Leveling an upward gaze with whom/ I love's an exercise I've learned" ("Looking Up").
________________
Charlotte Barr is the author of three volumes of poetry: Sister Woman, The Bell Buckle Years, and The Text Beneath. Her books are available at Parson's Porch Books, Cleveland, Tennessee and on Amazon.com. Charlotte is a former Dominican Sister and retired from teaching in 2007. She lives near Chattanooga with her dogs and cats.