I Believe in God | Stuart D. Robertson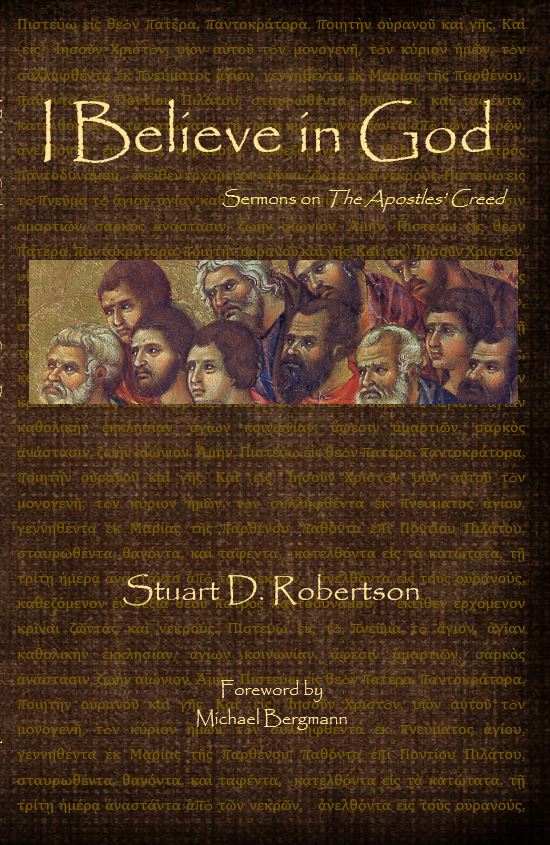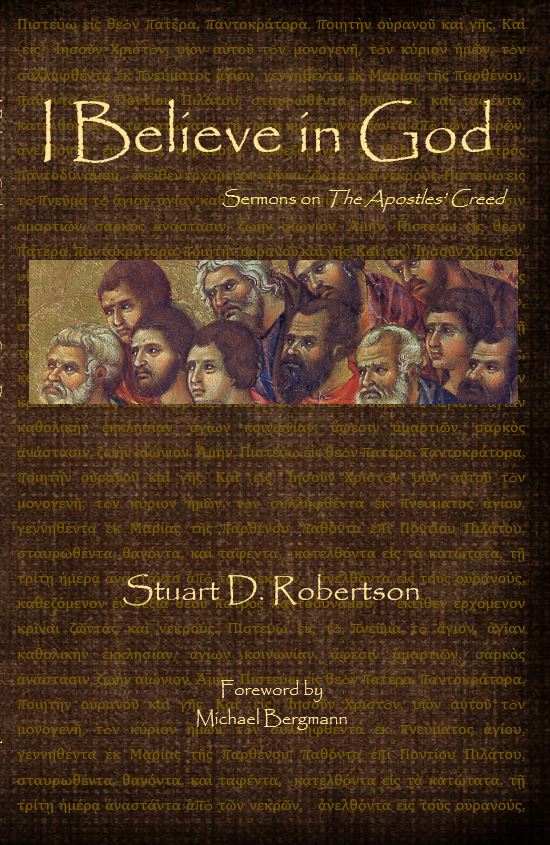 I Believe in God | Stuart D. Robertson
You should have in your hands a book of sermons on The Apostles' Creed by Dr. Stuart Robertson, written and preached in late 1993 and early 1994 at Faith Presbyterian Church in West Lafayette, Indiana. I predict that as you read them, you will profit as I have from listening to him preach for many years when he was my pastor at this same church.
What style of sermon should you expect? What sort of a preacher is he? He's the kind of educated man whose education does not make him at all distant from others. He has a special interest in history, having studied (among other things) the ancient Jewish writer Josephus, whose work was the focus of his doctoral dissertation. In these sermons, you'll see occasional allusions to history, mostly to church history and Biblical history, but not limited to those. It's one of the places that his meditations naturally take him as he is reflecting on God, on scripture, on what we need to hear as we make our way through life, trying to follow in the footsteps of Christ. This is, I think, an especially helpful approach for a series of sermons on The Apostles' Creed, an historic document that has united Christians across many centuries.
-From the Foreword
Michael Bergmann
_________________
Stuart D. Robertson, born of missionary parents in India, was a Presbyterian pastor for thirty-five years, the last twenty-one at Faith Presbyterian Church, West Lafayette, Indiana. Here he preached these sermons on the Apostles' Creed. He earned the M.Div. from Princeton Theological Seminary, and the Ph.D. from the Annenberg Research Institute, formerly known as the Dropsie College of Hebrew and Cognate Learning in Philadelphia. He is now Lecturer in Hebrew and biblical studies at Purdue University.