The Best Possible Way to Live | Marianne Grano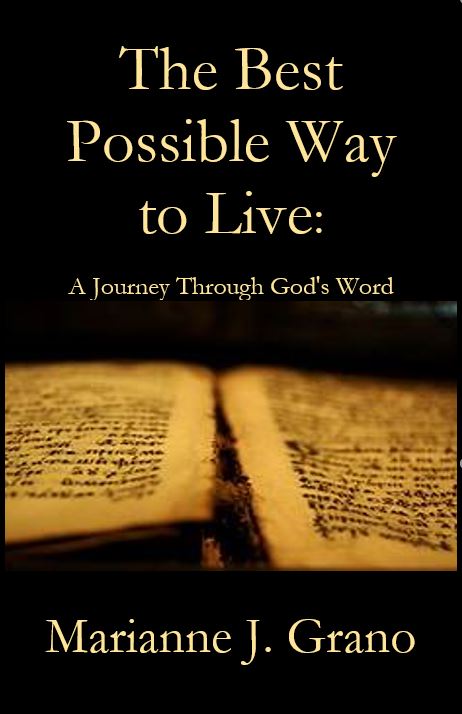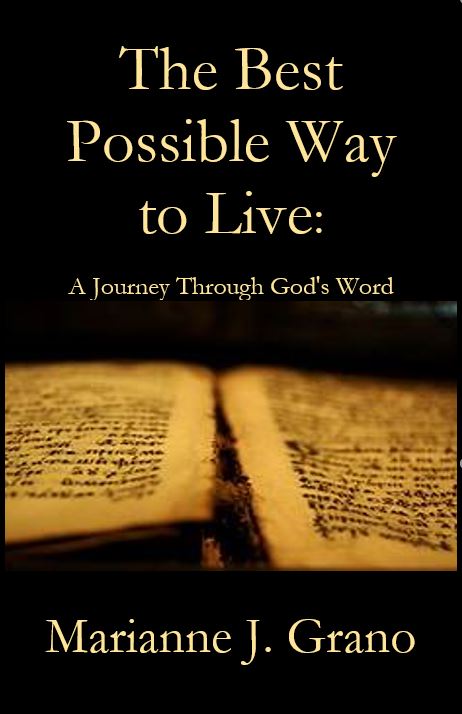 The Best Possible Way to Live | Marianne Grano
An inspiring journey through scripture through the eyes of a pastor and her congregation. Marianne insightfully weaves God's Big Story with stories from culture and her life. It would make a wonderful companion for a congregation or individual on a similar journey.
~Rev. Julie Gruber Delezenne, Pastor, First Presbyterian Church, Warren, Michigan
Those who have never attempted such a feat often feel overwhelmed by the (seemingly enormous) task of reading through the entire Bible, even over a year's time. This is a wonderful way to break it down into smaller segments and concepts yet not feel too big. I'm deeply moved by the author's vulnerability in sharing so openly the challenges she has faced...well written.
--Rev. Marsha McFadden Quick, Chaplain, Hospice of the Valley, Phoenix, Arizona
This book offers a wise and friendly guide through the adventure of reading the Bible in a year. Marianne Grano connects the Scripture passages for each week to each other, giving the book the feel of a journey through the Bible. Each weekly reflection caps the week's readings, and places them in context. She deftly uses her own faith journey to illuminate the Scriptures and makes the Bible passages accessible to new and seasoned Bible readers alike. Readers with questions will find a foundation here for the readings. If you or your faith community needs a challenge, take up the work of reading the Bible in a year, and let Marianne Grano be your guide.
~Mary Austin, author of Meeting God at the Mall
With solid biblical scholarship and modern, approachable vernacular language, Marianne Grano helps individual bible students and Christian education groups to look at familiar verses in a new way, to consider scriptural relevance in today's secular and changing world.
~Rev. Dr. Laurie McKnight
Marianne J. Grano serves a pastor of Starr Presbyterian Church in Royal Oak, Michigan. Marianne previously served as Associate Pastor of University Presbyterian Church in Rochester Hills, Michigan. She is graduate of the University of Michigan, McCormick Seminary and Wayne State Law School. She's also wife to Dan and mom to Diana, JP, and Charlie.