Way Points on a Journey | William Finnin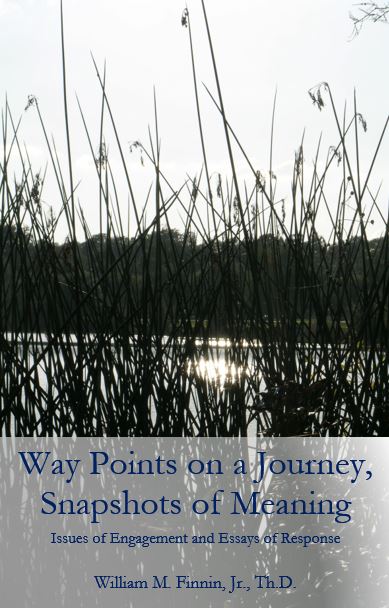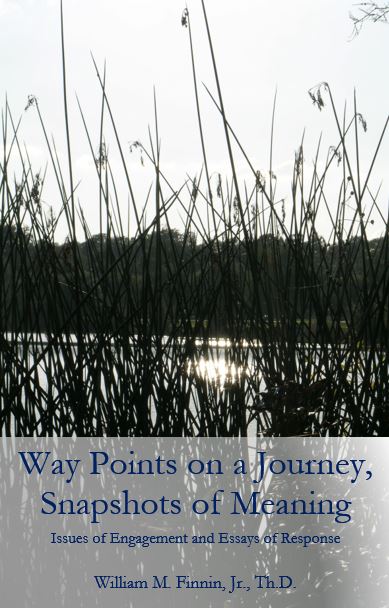 Way Points on a Journey | William Finnin
Writing comes hard for me. Always has. During the final few years of my chaplaincy at Southern Methodist University that changed. Providence, in the form of a transforming mode of Grace, released energies theretofore only imagined. The nascent skills of paragraph framing awakened in grounding experiences at Centenary College in Dr. Wilfred Guerin's 7:50 a.m. freshman English classes, coupled with a loving muse's gift of "free writing," opened a small portal of my soul that has yet fully to close. Writing became a daily dance that by grace continues today.
The essays that follow reflect four decades of professional service in the ever-changing settings of collegiate life as university minister, community organizer, pastoral counselor and faculty colleague.
For whatever value these essays, articles, and reflections may bear for a reader, know that each evolved from real-time human situations. Where appropriate I have noted those specific times and settings and ethical questions I considered worth exploring.
-from the Introduction
___________
William M. Finnin, Jr. serves as Lead Pastor of Sebastian United Methodist Church. He formerly served as University Chaplain at Southern Methodist University.